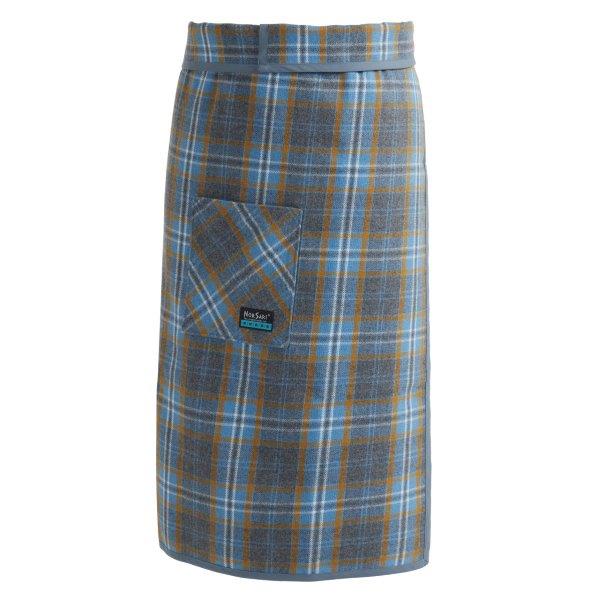 Sea & Wildflower
You don't need to be from the west coast to love this NorSari. The Bruin is a gorgeous blend of rich blue and gold. This fabric screams luxury all the way!
All in One - A Wrap, a Blanket and a Throw
Functional front pocket perfect for phone or keys
NorSari and SunSari are unisex and intended for women, men and children


Product dimensions for size Small are 49" wide and a length of 31". Medium are 55" wide and a length of 31". Large are 61" wide and a length of 31

This NorSari is in our Cub Class. The fabric is medium weight and our most common of all NorSari's. These fabrics are between 500 to 700 grams

[What is the difference in fabric weight?]
50% Wool, 50% Acrylic
Dry Clean
[Size Chart]
[How to wear a NorSari]
"This item shipped on time; excellent quality and workmanship; perfect fit. Beautiful skirt which goes nicely over leggings".

lyurgel1
Madison, WI