The Studio Brik - Azure
$99.00 $139.00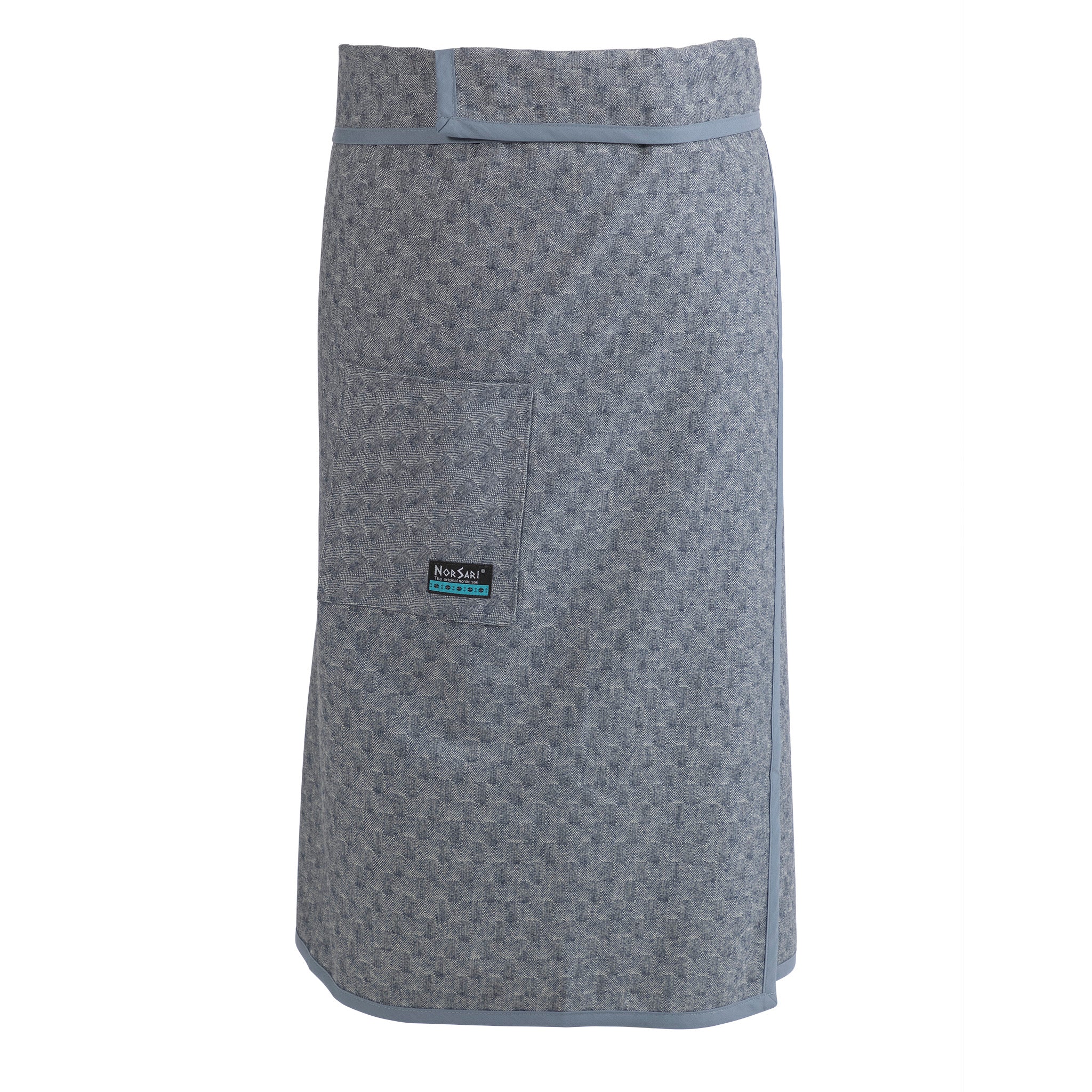 Azure
The NorSari Studio Collection. What a great idea! A wrap that doubles as a shawl for the cool autumn days. A slightly art deco pattern that is subliminally elegant. The rich azure blue color screams luxury.
All in One - A Wrap, a Blanket and a Throw
Functional front pocket perfect for phone or keys
NorSari and SunSari are unisex and intended for women, men and children

Product dimensions for size Small are 49" wide and a length of 31". Medium are 55" wide and a length of 31". Large are 61" wide and a length of 31
   
This NorSari is in our Studio Collection and is our lightest wrap. Not only does it function as a classic NorSari it also can be used as a shawl. This fabric is year-round weight and is around 400g
[What is the difference in fabric weight?]
50% Wool, 50% Acrylic
Dry Clean
[Size Chart]
[How to wear a NorSari]
"I was warm all day at school today for the first time in months! Now I am getting my second NorSari to keep me warm at home."
J.B. Rochester, MN