The Lugano SunSari
$99.00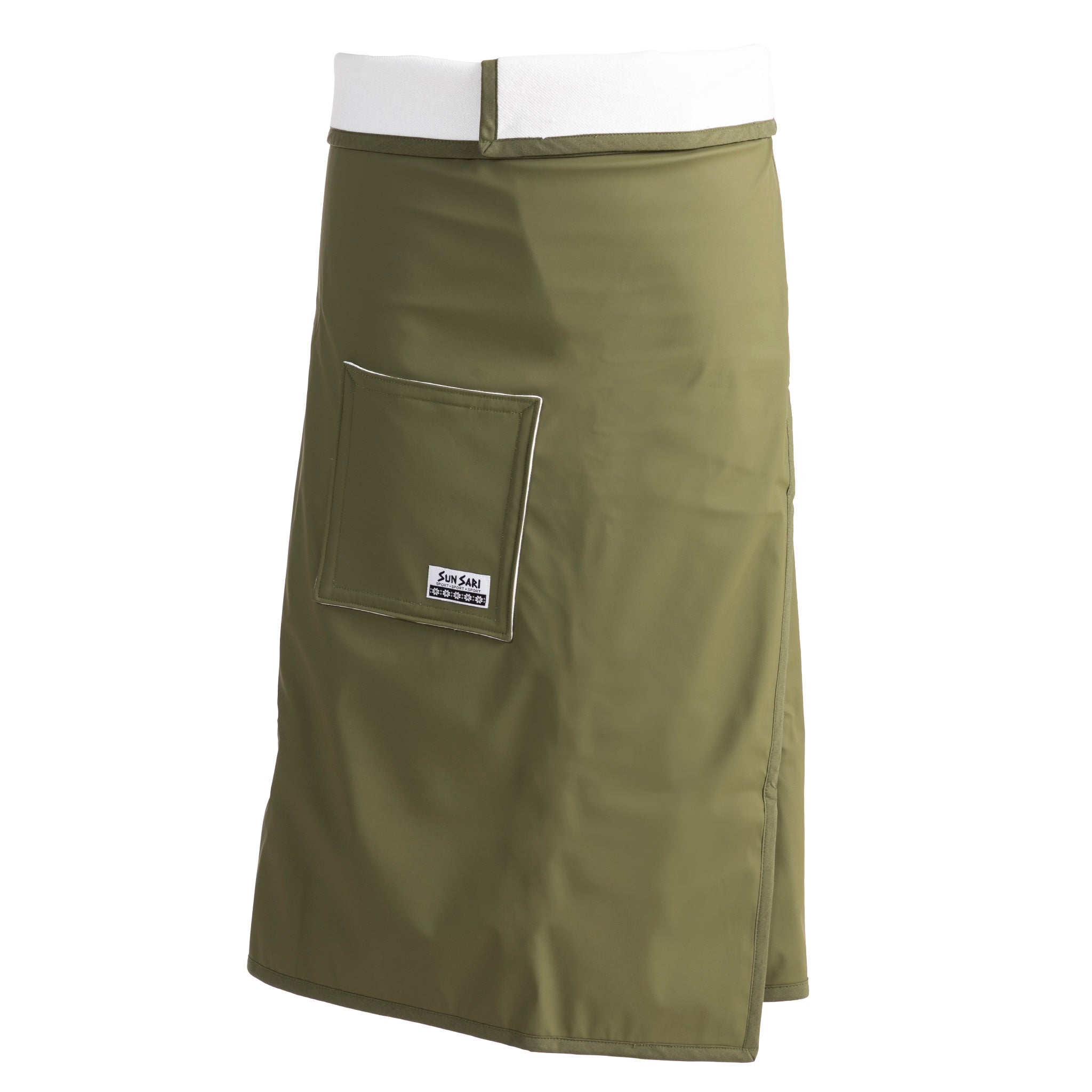 Loden Green Performance Poly
Liner: 100% Terrycloth Cotton in White
The SunSari Sport is a towel and a sport wrap all in one. It wraps over your body and stays attached with an adjustable Velcro closure at the waist. The outside is a waterproof polyurethane designed to keep you protected from the sun, the inside is a plush 100% terrycloth cotton to stay warm and dry. SunSari is ideal for surfers, swimmers, beachgoers or just hanging around the pool.
All in One - A Wrap, a Blanket and a Throw
Functional front pocket perfect for phone or keys
NorSari and SunSari are unisex and intended for women, men and children

Product dimensions for size Small are 49" wide and a length of 31". Medium are 55" wide and a length of 31". Large are 58" wide and a length of 31"
   Certified weatherproof. Protects in the rain and snow.


Shell: 70% Polyester, 30% PU
Lining: 100% cotton
Machine wash warm, tumble dry low
[Size Chart]
[How to wear a NorSari]