The Denim Supersoft
$149.00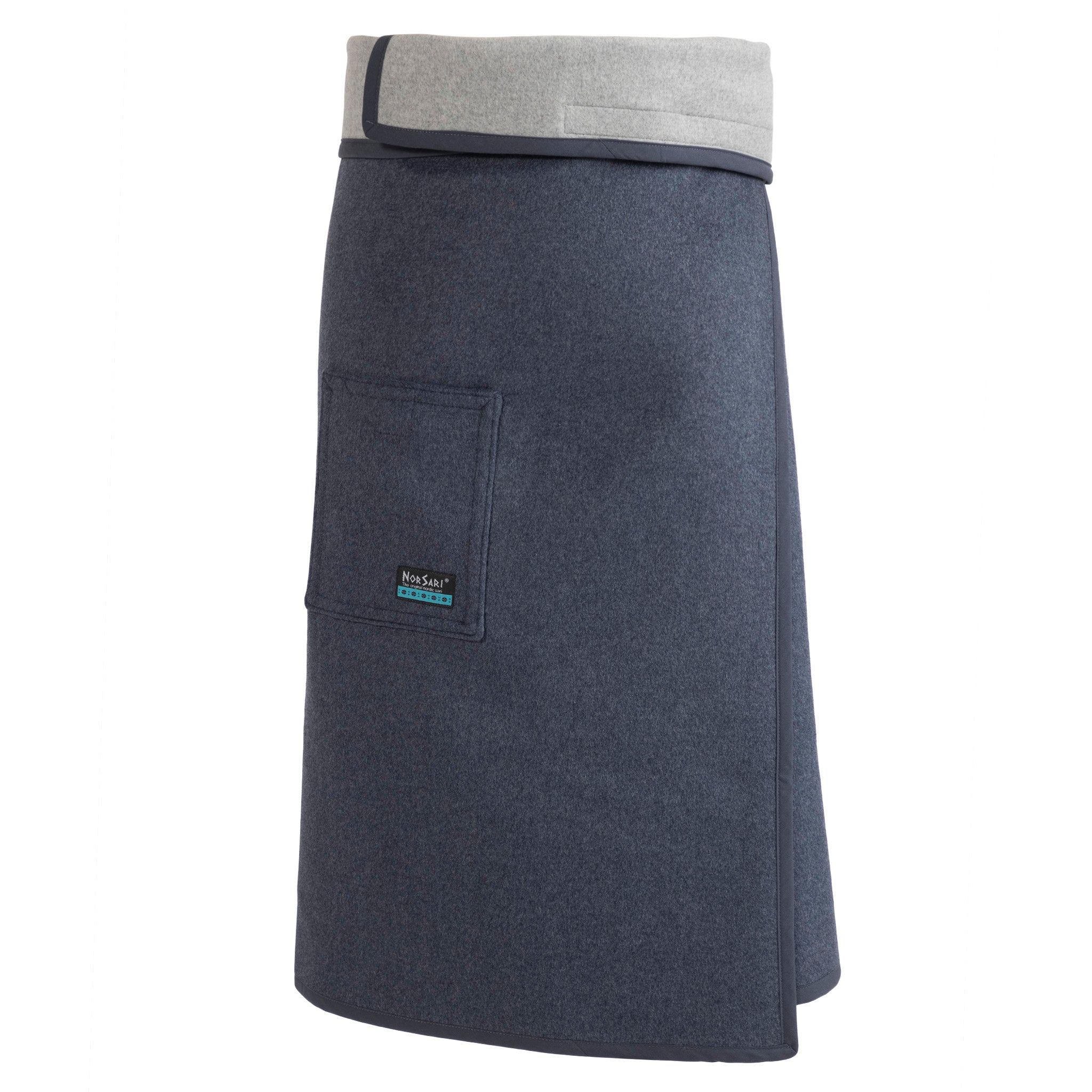 Spruce Blue & Slate
New! Another steely blue beauty! A gorgeous double faced fabric that is a luxurious blue on the outside and a light heather grey on the inside. Heavyweight is perfect for the coldest of winter. 

All in One - A Wrap, a Blanket and a Throw
Functional front pocket perfect for phone or keys
NorSari and SunSari are unisex and intended for women, men and children

Product dimensions for size Small are 49" wide and a length of 31". Medium are 55" wide and a length of 31". Large are 61" wide and a length of 31"

This NorSari is in our Kodiak Class. The fabric is heavy weight and super warm. These fabrics are between 750 to 900 grams

[What is the difference in fabric weight?]
50% Wool, 50% Acrylic
Dry Clean
[Size Chart]
[How to wear a NorSari]
Always free returns at NorSari*
"I received my NorSari yesterday and am wearing it this morning at work. LOVE IT! I did not even have to turn my heater on under my desk this morning. Thanks so much!"
C.L. Sartell, MN