The Ivy League Stripe
$149.00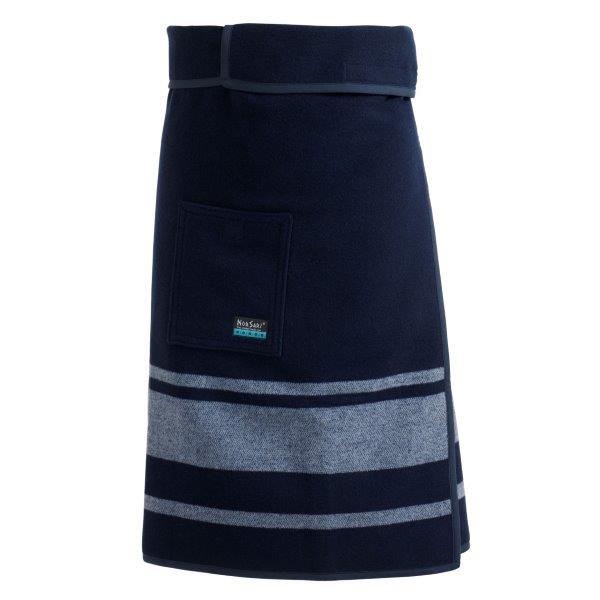 Navy & Grey
Exclusive! Without question the most popular NorSari wraps have been stripes. This fabric was made exclusively for us and is a replica of a vintage NorSari from years ago. Super soft touch we are confident this will be your favorite!
All in One - A Wrap, a Blanket and a Throw
Functional front pocket perfect for phone or keys
NorSari and SunSari are unisex and intended for women, men and children


Product dimensions for size Small are 49" wide and a length of 31". Medium are 55" wide and a length of 31". Large are 61" wide and a length of 31

This NorSari is in our Cub Class. The fabric is medium weight and our most common of all NorSari's. These fabrics are between 500 to 700 grams

[What is the difference in fabric weight?]
50% Wool, 50% Acrylic
Dry Clean
[Size Chart]
[How to wear a NorSari]
"I live in San Francisco, where our coldest weather is upper 30s to low 50s F. My NorSari is perfect for outdoor walks along Ocean Beach or around Lake Merced. It also keeps me warm while I sit indoors at my desk. The NorSari is a genius idea! Comfy, cozy and practical."
Sara Freeland
San Francisco, CA